Wellsys Game Fishing SMALL Pearl SHELL AWESOME Lure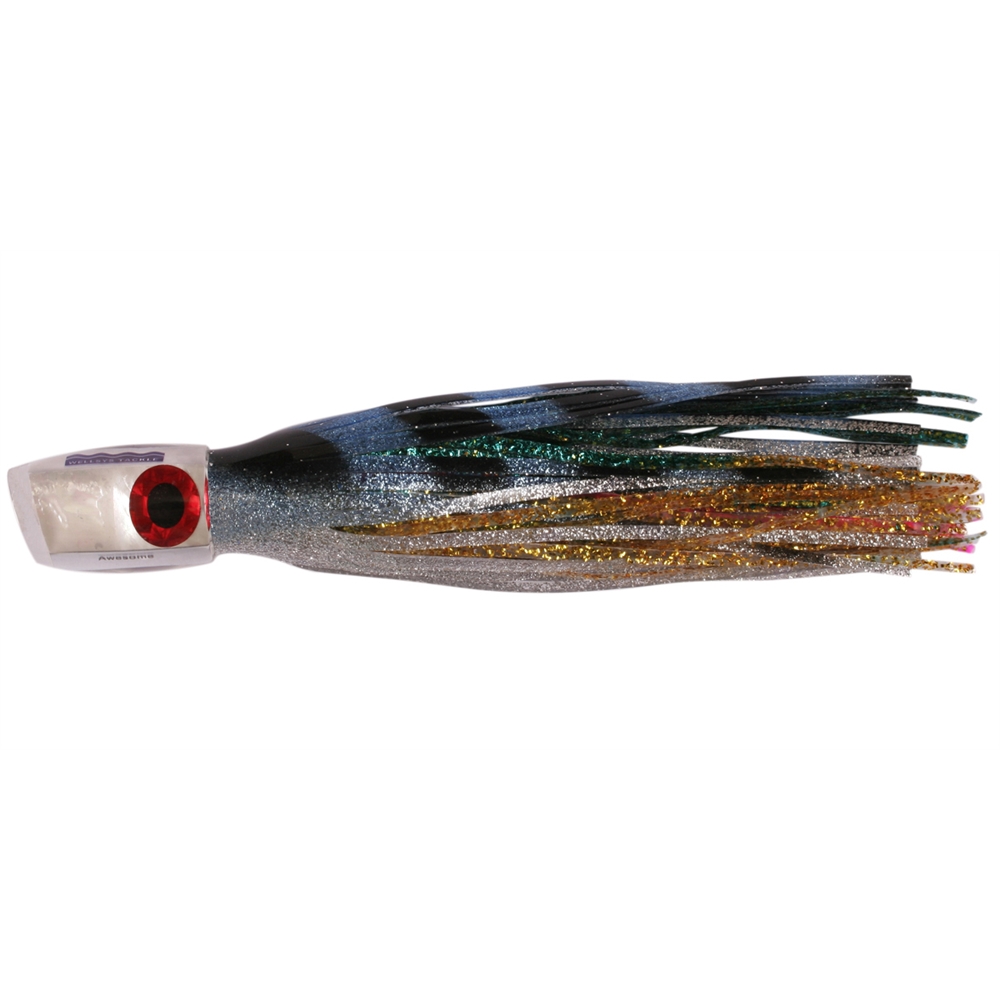 Hawaiian style trolling lure, keel weighted (loaded) for stability and to ensure good traction in all sea conditions. Premium quality head, hand crafted with natural pearl shell which reflects subtle rainbow colours for added attraction.
Choose your SKIRT COLOURS (All heads natural pearl shell insert)
Step 2: Select an outer & inner skirt colour for each head from the other images below (outer/inner)
Step 2: Enter skirt colours in comments box on the CHECKOUT PAGE
EXAMPLES: 1 lure - 5/114, 2 or more lures - 5/114, 29/57 etc.
Select an image to view.
*Add the items to your cart to obtain shipping cost