Wellsys Game Fishing TUNA BULLET Lure SIZE 2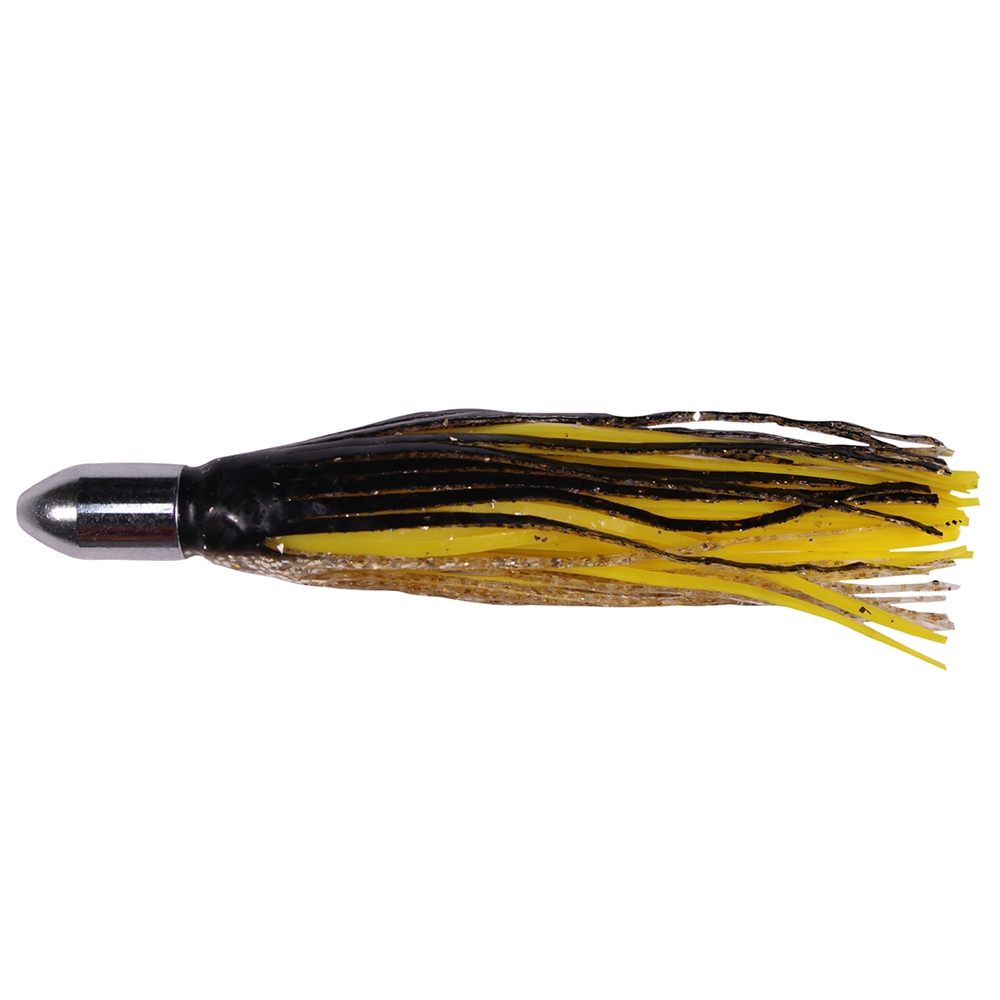 Small, budget priced classic straight running tuna trolling lures, available in 3 sizes to accommodate our extensive range of Yo-Zuri skirt colour options.
Choose your SKIRT COLOURS (All heads are silver)
Step 1: Select an outer & inner skirt colour for each head from the other images below (outer/inner)
Step 2: Enter skirt colours in comments box on the CHECKOUT PAGE
EXAMPLES: 1 lure - 5/114, 2 or more lures - 5/114, 29/57 etc.
Select an image to view.
*Add the items to your cart to obtain shipping cost