Wellsys Bluefin Tuna Lure Pack - For "Medium Barrels"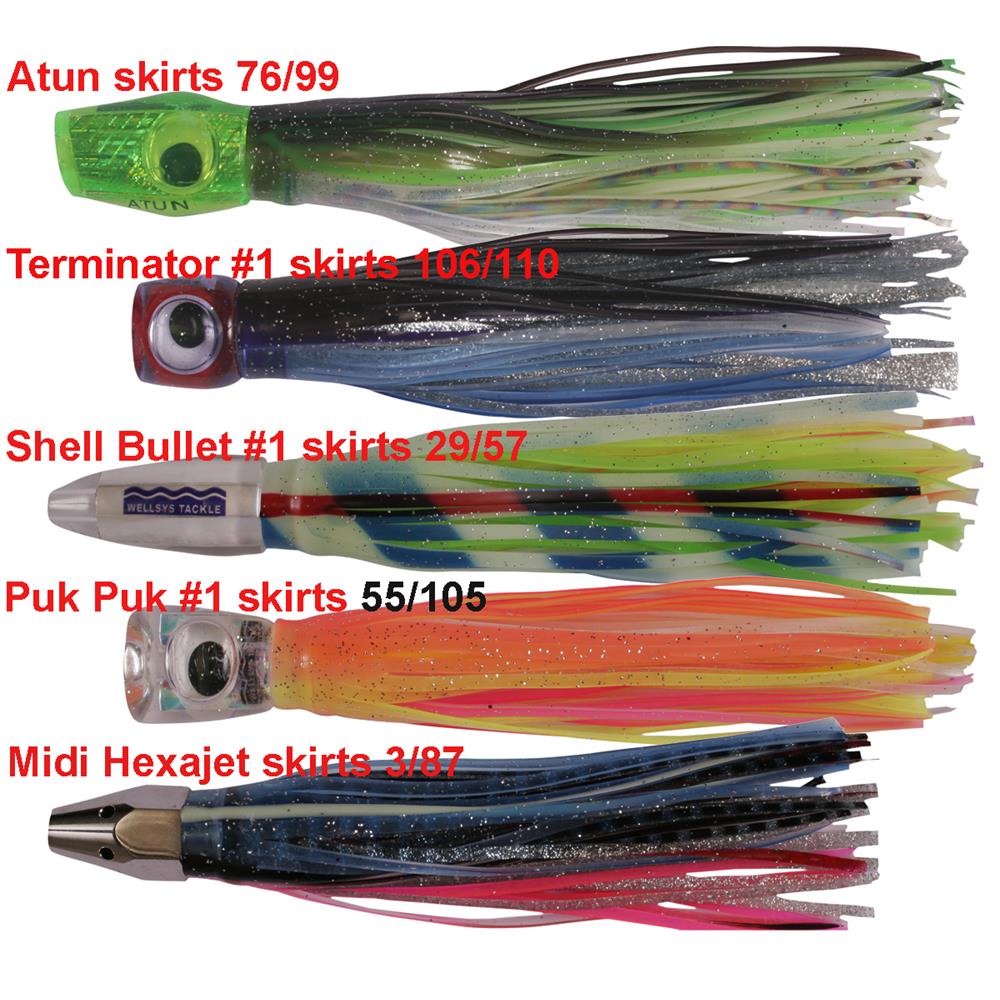 Wellsys custom lure pack designed specifically for targeting southern bluefin tuna, but will work for all pelagic species. includes a weighted bullet with natural pearl shell insert, two cup faced pushers, a Kona style weighted lure and a chrome plated brass jet head lure.
Choose your SKIRT COLOURS
Step 1: Select your skirt colour combinations from the other images below
Step 2: Enter skirt colours in comments box on the CHECKOUT PAGE
EXAMPLE: atun 102/113, Terminator 106/96, shell bullet 103/61, Puk puk 33/66, hexajet 69/68
Select an image to view.
*Add the items to your cart to obtain shipping cost