Wellsys Bluefin Tuna Lure Pack - Medium/Heavy Tackle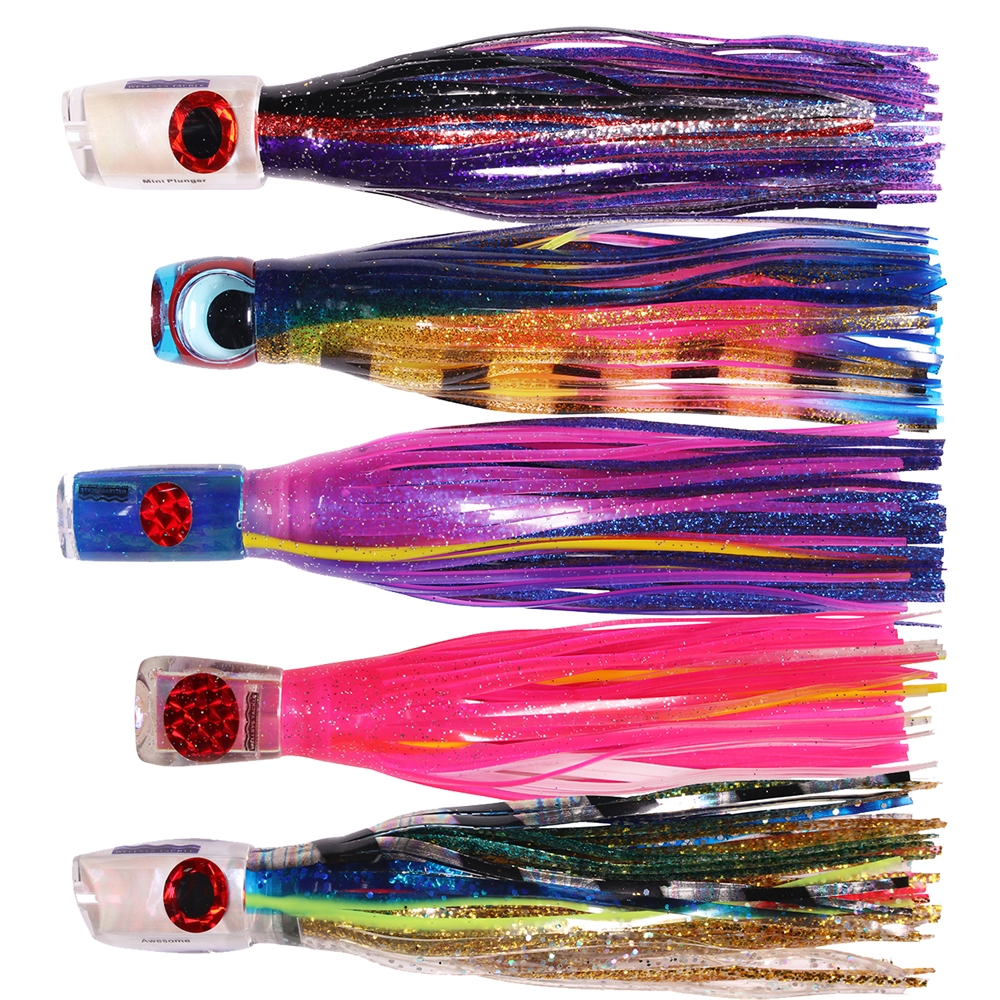 Custom pack of five lures for targeting southern bluefin tuna on medium to heavy tackle. Optional rigging on fluorocarbon leader with a single Wellsys stainless steel Maruto hook rig. Add a Wellsys Small Lure Pack (130129) for easy storage.
Choose your SKIRT COLOURS
Step 1: Select your skirt colour combinations from the other images below
Step 2: Enter skirt colours in comments box on the CHECKOUT PAGE
EXAMPLE: small nightmare 102/113, Terminator 106/110, long barrel 103/61, Puk puk 33/66, hexajet 69/68
Select an image to view.
*Add the items to your cart to obtain shipping cost