Wellsys Game Fishing LONG BARREL Lure SIZE 1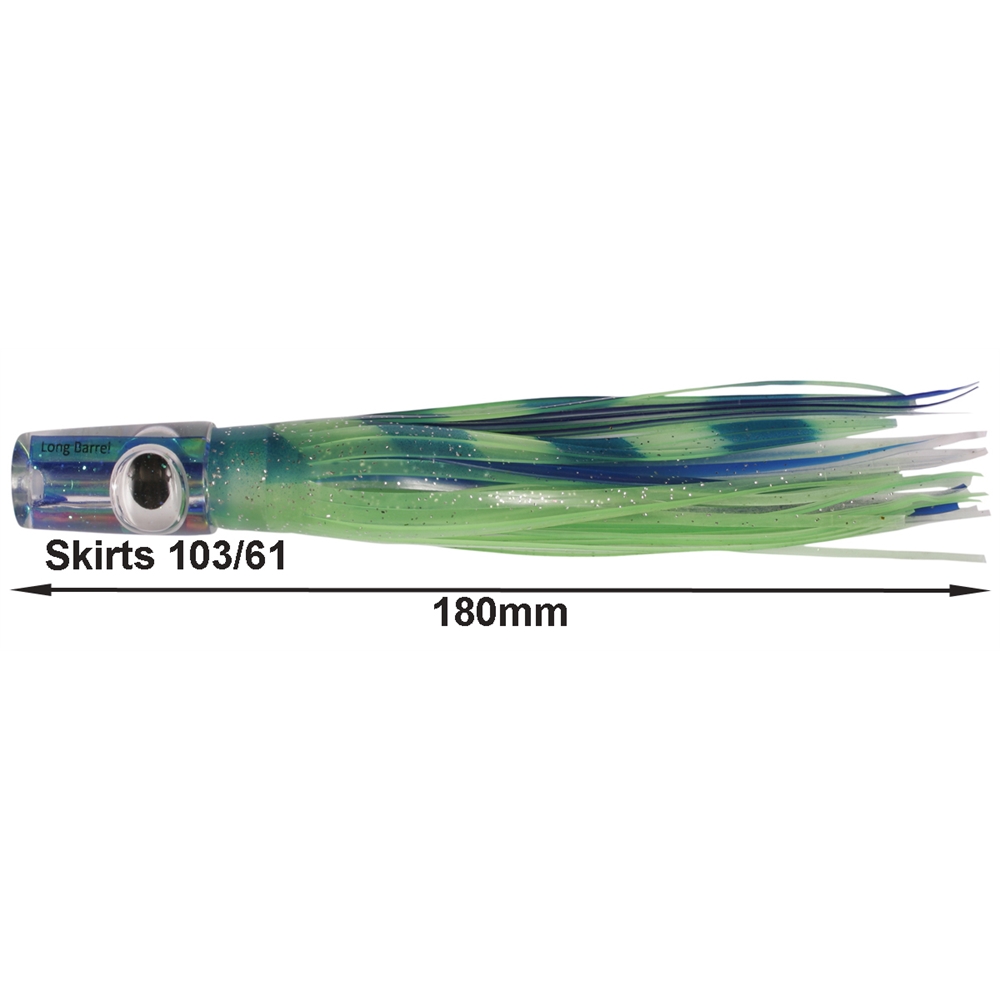 Quality Australian made, all tackle skirted trolling lure, for small billfish, tuna and other pelagics. A tight action, with a long, concentrated bubble trail at speeds of 6.5 - 8.5 knots. Suits long positions in all sea condition. Exclusive to Wellsys.
Choose your HEAD & SKIRT COLOURS
Step 1: Select your head colour/s from the 1st image below
Step 2: Select an outer & inner skirt colour for each head from the other images below (outer/inner)
Step 3: Enter both head and/or skirt colours in comments box on the CHECKOUT PAGE
EXAMPLES: 1 lure - pink aurora head 5/114, 2 or more lures - pink aurora head 5/114, blue aurora head 29/57 etc... Head only - pink aurora
Select an image to view.
*Add the items to your cart to obtain shipping cost